Walmart in the Blockchain: How Is the Technology Used?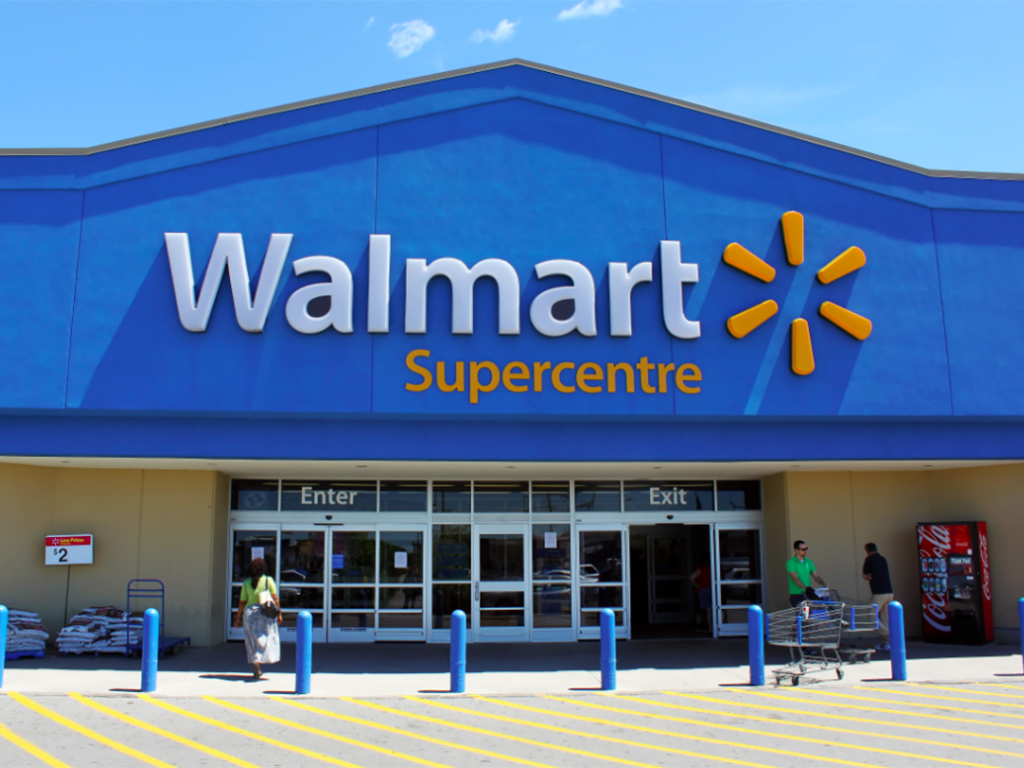 Walmart is currently using blockchain technology to create a food tracking system based on the Hyperledger Fabric Linux Foundation. In collaboration with IBM, the retail giant has already tested two proven conceptual designs for testing the proposed system.
The first project is actively tracking the origin of mangoes sold by Walmart stores in the USA, and the second project is tracking pork sold by several Chinese stores. In terms of productivity, Walmart's research team says that with this new system, the time it takes to track a company's origin has been reduced from seven days to just 2.2 seconds.
Why is it really helpful?
So why all this effort? About ten years ago, the world witnessed one of the most dangerous food safety scandals in the world. Milk and milk mixtures (throughout China) were falsified in large quantities with melamine, a white solid obtained from cyanamide.
As a result of the use of this contaminated milk, more than 300,000 people received physical and mental injuries – six children died from kidney stones and damage to internal organs (another 54,000 children were hospitalized with accompanying symptoms).
The emphasis of this information is that it usually takes the authorities several days (or weeks) to find the cause of the problem when an outbreak of this magnitude occurs. However, the improved traceability that can be achieved on the basis of the blockchain can save many lives, as healthcare providers can act faster. Eliminate the limited production that can be obtained from affected agricultural land.
Now, using the Walmart Blockchain system based on Hyperledger Fabric, the company can track the origin of more than 25 products from five different suppliers. In this context, the company even announced that it would soon ask all vegetable suppliers to implement this new system to increase operational transparency and internal accountability. In addition, Karl Bedwell, senior director of Walmart Technology, said:
"Creating a (traceability) system for the entire food supply ecosystem has been a challenge for years, and no one had figured it out. We thought that blockchain technology might be a good fit for this problem, because of its focus on trust, immutability, and transparency."
Walmart Explores Chinese Market
A few months ago, June 25, Walmart China – together with CCFA (China Chain of Stores and Franchise Associations), PwC, Inner Mongolia Kerchin Co. Ltd. and VeChain – have created a blockchain-based tracking platform, VeChainThor.
The announcement was made during a workshop to create a tracking system for 2019 China Product Safety Week. In this regard, the platform was launched at a time when Walmart China already presented its first batch of 23 products that were still being tested and released.
Next features of Walmart
Over the next five to six months, the platform will improve its scalability and cover 10 other product categories, including fresh meat products, rice, mushrooms and vegetable oil. Regarding the aforementioned problem, Walmart researchers believe that the new food tracking system will track fresh meat, which accounts for 50% of all fresh meat sales, and vegetables will track 40% of Walmart's packaged vegetables sales.
From a purely technical point of view, VeChain's blockchain technology will enable Walmart to seamlessly implement its tracking strategy and make wide use of this decentralized technology. By simply scanning the product, customers will be able to get a lot of data related to their products, including their source (for example, the geographical location of the source), logistic processes, product inspection reports and other data.
Walmart seeks to set new industry standards
In the summer of 2018, Walmart, together with nine other well-known companies in collaboration with IBM, developed a completely new ecosystem of blockchains to track relevant food shipments around the world using a unique decentralized platform called Food Trust Blockchain.
Currently, famous companies work in this team: Nestlé SA, Dole Food Co., Driscoll's Inc., Golden State Foods, Kroger Co. and Unilever NV. The ultimate goal of the Food Trust is to increase the ability of all participating companies to identify food recall issues (especially viral outbreaks).
In the past, Walmart's former vice president of food safety, Frank Yannas, referred to the aforementioned Food Trust blockchain as the food equivalent of FedEx's parcel tracking system. Although many parties involved in the Food Trust are competitors, Nestlé's Chris Tias believes that the companies work together to "ensure the trust of their consumers." Meanwhile, IBM notes that the Food Trust can store data on more than 1 million products, including everyday products.
To sum up
Finally, in 2018, a batch of lettuce infected with E. coli was able to penetrate the shelves of many grocery stores located in five different states of the United States, which led to the infection of the virus by almost 200 people.
According to many experts, such a scenario could have been completely avoided if the tracking system could be used to determine the source of the infected green within a few hours after the outbreak. In this regard, Yannas noted that even if it takes years for the global food market to integrate blockchain technological solutions into existing structures, even a minor introduction of such platforms can prevent such problems from occurring.