Where Can I Spend My Crypto?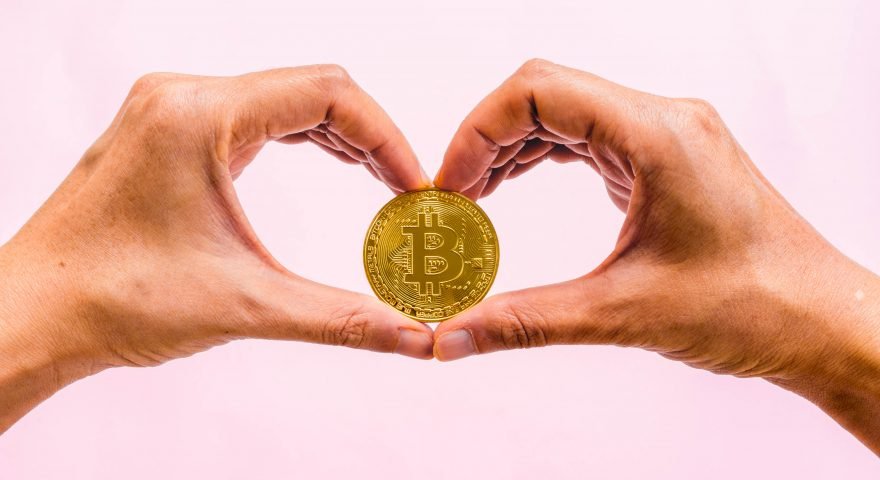 *Bitcoin Ox Wallet Ensures You Seamlessly Utilize Your Crypto
Cryptocurrency holders face the issue of where to spend their coin on a regular basis. Since inception, Bitcoin sought to emerge as a credible alternative to regular currency. Changes have been long coming but just over a decade later, Bitcoin and other cryptocurrencies are relevant in the real world. This is because of the tremendous work entities in the blockchain community have done to ensure this is possible. One of such entity is Bitcoin Ox.
Bitcoin Ox is a dynamic wallet that facilitates many functions over and above storing coin. Contrary to what many would think, a wallet is not simply a store but a must-have accessory in cryptosphere. This is because wallets like this one are essential for trading and much more. Bitcoin Ox has these state of the art add-ons that make it stand out from the competition.
It goes without saying that more and more stores and online companies accept cryptocurrency as a form of payment. This means that there are existing and emerging partnerships between token platforms and select retailers. These partnerships give cryptocurrencies actual real-world relevance. Whatever you think of fiat, it is indisputable that cryptocurrency is still light years away from gaining such credibility.
Bitcoin Ox developers were well aware of this fact. This is why the platform seeks to provide a credible and consistent payment alternative. The ability to seamlessly spend your crypto without qualms about acceptance is definitely a dream for many crypto owners. As such, Bitcoin Ox has put in place plans to actualize this. In the long term, the dream of a decentralized world with no financial monopolies could come to pass.
Partnerships
The key to success in business is to find suitable partners to reach larger markets and ensure your brand is more marketable. Bitcoin Ox platform follows this model and states on their website that 'Best business is the businesses that cooperate.' This is why the project has placed certain partnerships as a priority for future development.
Payment gateways
This is a merchant service from an e-commerce application service provider that facilitates payments either directly or via credit card for online retailers, e-businesses and other retailers. An example of such a service is Stripe. Bitcoin Ox will partner with payment gateways to ensure that wallet owners can seamlessly pay for services using supported coins.
Exchanges
You may be looking to trade your coin in the market. Rest easy, as Bitcoin Ox has you covered. Bitcoin Ox has partnerships with major exchanges to ensure this is a smooth operation. With robust security and convenient trading, it is really a must-have. This means that you can sell your coin, if needs be, easily and without hitches using Bitcoin OX.
E-commerce companies
E-commerce is a mainstay for cryptocurrency. This is natural given that a lot of coin activity is in the online space. Bitcoin Ox will ensure that users can have access to leading e-commerce companies like E-bay to achieve their shopping needs. This means that this is a wallet option not only for basic users but can also offer a great business solution. Businesses that wish to find Bitcoin payment solutions need to look no further. Accordingly, it is fair to make the projection that Bitcoin Ox will experience exponential growth in the short and long-term.
Mobile App Possibilities and QR Code
The Bitcoin Ox app, whilst not exactly a partnership, is very important in coin expenditure. Having your wallet in the form of a mobile app is a really exciting possibility. This is because the application greatly eases wallet functions by placing it on a user's platform. More and more of our daily lives is on the phone and this application is an acknowledgment of this reality.
This application will be the key to unlocking the above partnerships. As a result, users can effectively access exchanges, deposit and withdrawals. Additionally, you can buy and sell services better by using this option. The wallet app is secure and functions without hitches. Mobile app traders greatly increase the user base of any platform and Bitcoin Ox will see great benefits from this possibility. The wallet is definitely better with the app in place. Alternatively, you could say that Bitcoin Ox is not nearly as useful without the app.
Additionally, Bitcoin Ox will have QR support to ease user operations. This is because a QR code reduces the burden when it comes to sending Bitcoin. This also extends to making payments. Using normal wallet addresses is difficult because the wallet addresses are long and tedious. Even the task of copy-pasting is laborious. A QR code makes the process as simple as scanning the address and effecting payment.
Conclusion
The role of cryptocurrency wallets has taken new dimensions over the past few years. This means that users now have more possibilities than ever. The most meaningful advantage is making it easier to spend your coin. Bitcoin Ox is the latest generation wallet that adds almost all that pertains to quality wallets. At the end of the day, any user would want the best products in the business and Bitcoin Ox is clearly that. Many could never imagine that one day having Bitcoin in your wallet could be the equivalent of a bank account. This is to mean the ease of spending the crypto. In general, it is fair to say that Bitcoin Ox is the closest you will get.