Top 5 Crypto-Wallets in 2019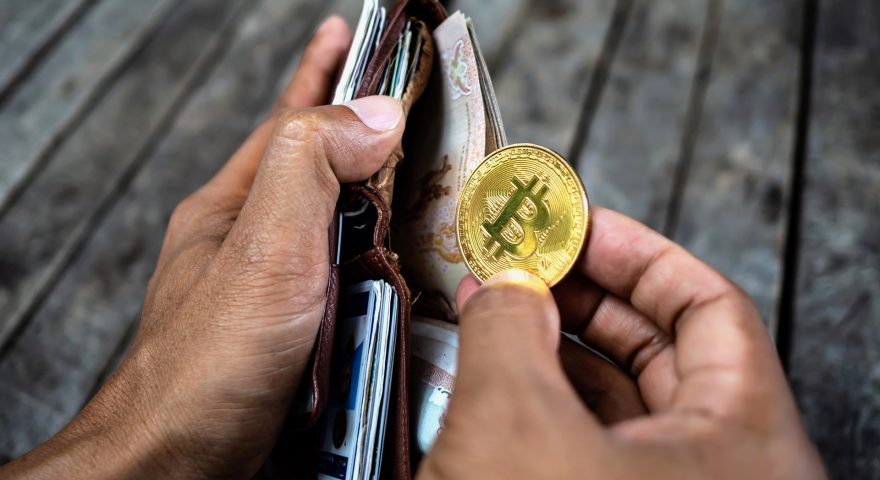 A cryptocurrency wallet literally means a place you can store your digital assets. Just like you would need a bank account in storing your regular cash, the wallets provide a means to store your cryptocurrency. Crypto-wallets come in different specifications but the broad classification is two-fold; Hot wallets and cold wallets. Cold wallets provide for offline storage in devices like a removable USB drive while hot wallets are online wallets. Others classify the wallets as mobile wallets, desktop wallets, and hardware wallets.
Cryptocurrency wallets distinguish themselves mainly on safety offered and convenience and suitability of use. Naturally, the issue of safety is a prime concern given how devastating cryptocurrency hacks can be. You don't need a ski-mask and a gun to rob someone of cryptocurrency. This means that a secure wallet is perhaps the first and also the last line of defence.
Consequently, you would probably want to know of the best cryptocurrency wallets out there. Let's go through five that stand out from the crowd:
1. Ledger Nano S
Ledger Nano S is the consensus pick for most cryptocurrency enthusiasts. This USB sized hardware wallet may be relatively pricey at about $95. That said, it comes with almost unparalleled security and private key backup.
Notably, the wallet has a small LCD screen meaning you don't necessarily need a computer to use it. The screen allows conducting functions like transaction and exchange of your digital currency. Once unplugged from a computer, the wallet is literally impossible to hack.
Features
Multi-currency support: Ledger Nano-S supports most popular cryptocurrencies giving an investor convenience. Moreover, you can store different currencies at once.
Display screen-The LCD screen allows you to physically visualize transactions for confirmation and verification purposes.
User-friendly- This hardware wallet may be small for convenience but is still easy to operate. There are buttons on the device as well to ease operation.
Security-Security is the hallmark of cold wallets and Ledger Nano does not disappoint. A distinctive feature is an option of locking your wallet with a customized pin code.
Back Up- Recovery when using Ledger Nano S is very efficient as it comes with a recovery sheet to facilitate the process.
The company that produces ledger released a more advanced version called the Ledger Blue. This exclusive wallet is bigger and more expensive than its more prominent predecessor. That said, it features dual-chip architecture and a marginally better security cover.
2. Coinpayments wallet
Coinpayments is a popular web-based wallet. The wallet is used widely as it supports more than 1,100 currencies. The wallet is free on registration and the only charges come as transaction fees when transferring coin. Coinpayments has a prominent presence and you can use it to make payments on various online stores.
Features
This analysis will mainly look at how coinpayments secures your assets since online wallets are ordinarily more susceptible to hacks.
Vault- the Company deploys a vault feature to make it difficult for nefarious elements to disrupt operations. This vault realigns money flow and includes minimum balance withdrawals.
BitGo integrated-BitGo ensures a secure online wallet that makes Bitcoin-related payments in particular very fast.
The wallet also features a mobile wallet that is adaptable to all major operating systems.
3. Bitcoin OX
Bitcoin OX is a new entrant into this market but is already raising eyebrows in the industry. This wallet comes with the promise of being the world's powerful blockchain wallet. And it is true. The wallet is completely multi-lingual, supports Bitcoin, Bitcoin Cash and Litecoin–coins which we can say are pioneers in this burgeoning space. Besides, you don't have to subscribe to anything. The wallet is free as it comes. As space grows and demand increase, the wallet developers–Excdev, plan to offer support for all ERC 20 tokens, Bitcoin Gold, Bitcoin Cash SV, Ethereum (ETH) and Ethereum Classic (ETH). Apart from that, in the future, users will able to buy supported assets straight from their approved bank accounts and other payment gateways. It's only through this that users would choose their fiat rate source.
Features
Bitcoin Ox offers full access to xpub, xpriv, seed, and addresses. This variety boosts your operational capabilities making life easier.
Easy to use compete with fiat currency conversion rates saving you time.
Supports Bitcoin Improvement Proposal (BIP) 39 for Mnemonic code. This means the wallet is compatible, Heuristic Deterministic and you can easily recover your wallet thanks to the passphrases which you can back up.
There is QR support meaning you can easily send or receive payments without copy pasting or manually writing addresses.
Excellent support which includes multilingual capabilities. Add that to their track spending feature from a watch-only account and supervision has been simplified.
You can support multi-crypto wallets using one or multiple seeds without hustle.
The company is planning to release a convenient user app that will have the benefit of convenience for a user.
Supports GAP limits suitable for big wallets
4. Exodus
Exodus is probably the most prominent Desktop wallet having curved a niche among competitors since the launch in 2016. The wallet stores cryptocurrency on your desktop and has reasonable security measures. However, it is not fool-proof and makes up for its security shortcomings with unparalleled user-friendliness.
Exodus has a versatile design which is its main attraction. The coin provides access to simple yet informative charts as well as cool personalization features.
Access the most popular cryptocurrencies and complete control over your crypto-assets.
Fully compatible with a notable cryptocurrency exchange called shapeshift.
5. Edge Wallet
Let's give a shout-out to mobile wallets. Edge came about in early 2018 and currently has a prominent presence in the mobile wallet subsector.
Convenience and ease of use-All you need is user-name, password and PIN to get going. You can also restore the mobile wallet almost instantaneously if you happen to lose your phone.
Multi-currency support.
Security- Edge has two-factor authentication and a recovery code and phrase for account recovery. That said, it is best to store only a small amount of coin in your Edge wallet because the security is definitely not as great as the likes of Ledger Nano S.
Conclusion
Cryptocurrency wallets are diverse in specification and features. These are the crème of the crop and contain a lot that an ordinary user or investor would need. For long term permanent storage, cold wallets take the prize. However, for small-scale convenient use, the desktop, web-based and mobile wallets like Bitcoin OX are more appropriate. All in all, this list should have you covered.