The blockchain conferences: how to develop digital globalization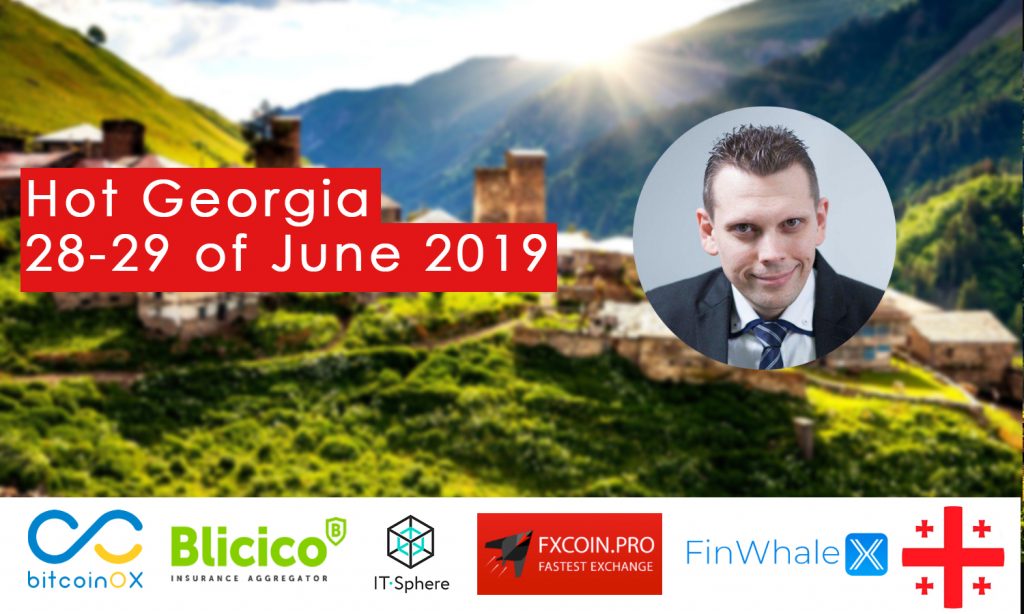 Nowadays, all the people have finally come to the conclusion that the best way of development in digital and technologic spheres is working together uniting our minds and approaches. So, this modern and current direction as a blockchain conference doesn`t stand still and acquire international scope. As usual, the main purpose is always the same­­ — to discuss new items, meet famous masters and experience exchanges, but sometimes there are unformal meetups to spend time with a team of soulmates and like-minded people. For example, in the end of October it`s celebrated Bitcoin WP Anniversary in Georgia, the birthday of WhitePaper Bitcoin. Last year more than 200 guests from the dozen countries visited the celebration and acted in 2-days networking sharing new features and ideas with each other. Surely, an amazing birthday cake and musical party were a must.
The advantages and benefits of attending these conferences are obvious. Meanwhile, organizers and managers imagine something new from time to time like on Korea Blockchain Conference — "Your Gateway to Asia Market". They break the frame of formality and create IEO Fight Night: the participants will try their skills in the crypto fight and the winners will get free listing on a Korean KRW exchange with daily turnover more than 10 billion KRW. So, the projects will be judged by special guests as the directors of PRObit and Huobi and the manager from Hanbitco among whom there`s going to be a mysterious anonymous. In case guests don`t speak Korean, it`s not a problem because there are lots of professional translators or audio-guides on the international conferences due to support the communication.
Huge international blockchain events take place either in Asia or in the Europe countries. Digital Hot by Digital Georgia, one of the greatest blockchain conferences, was running from the 28 to the 29 of June. Considering that Georgia is in the TOP-10 of Ranking & Ease of Doing Business Score 2019, the placement is very potential. It united genius businessmen, startups` founders, governmental representatives, IT-specialists, investors and crypto enthusiasts from Georgia, Russia, Armenia, Ukraine, Belarus, Kazakhstan and many more. Obviously, the main theme was blockchain, but speakers also touched on related topics as marketing, education, business, startups` relocation, techniques of motivation and so on. BitcoinOx acted on Digital Hot as a media and informational partner. So, companies discussed current problems and possible ways to improve and integrate conditions and technologies. For example, one of speeches was about development of education in IT due to combining structures from different countries, or another was by Sergey Sevantsyan, the CIO of FinWhaleX, who presented the Crypto-Fiat P2P lending platform.
The growth of international conferences increases every year. Cultural and intellectual exchange, new knowledge and skills, global ideas and goals much more motivate businessmen, managers, developers, designers and other professionals. Moreover, even though blockchain is an online-sphere, offline communication remains very important and irreplaceable, so we can see that just such a new form of events, which combines formal professional discussions about the blockchain and exciting masterclasses and entertainment, is becoming extremely effective.