Sergey Sevantsyan Joined Coindar & Colibri Group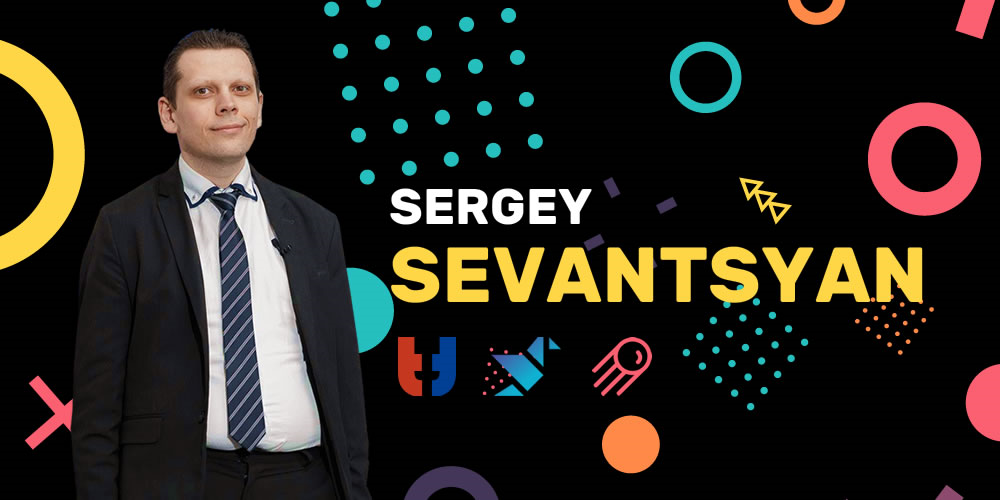 Sergey Sevantsyan joined Colibri Group as a top manager and co-founder.
Sergey Sevantsyan has headed the international communications department of Colibri Group and now there is an internal corporate discussion about the development of new areas of activity and the launch of a number of sub-projects that will harmoniously complement the main functional activities of Colibri Group and contribute to the development of current trends in the blockchain and fintech industry.
Specialists like Sergey Sevantsyan have great value in the international technology market and we're proud that he works with us in one team. Sergey will strengthen our position in the global Blockchain and DeFi-Consulting market through his broad connections and tremendous energy. We're confident that this step is important for all parties and especially for customers, partners, and users of Colibri Group products.
Nik Anikin,
CEO Colibri Group
Sergey Sevantsyan is in fact the face of the Russian blockchain-community, but he also has great authority outside the Russian market. He's a man of incredible energy and drives. I'm very glad that Sergey will work with us as a team and I'm sure that together we can achieve really great results. Sergey's activities will be integrated into all areas of Colibri Group and Coindar.
Yan Khavanskiy,
CEO Coindar & Co-founder of Colibri Group
Brief about Sergey Sevantsyan
• Sergey Sevantsyan has over 20 years of experience in the development of IT technologies: software, network technologies, system and network administration, project management
• Visioneer and futurologist of the new economic model of interaction
• Mentor, investor, and businessman of digital companies, business mediator
• Leader of Think Tank Community
• International speaker and moderator
• Technical and blockchain evangelist. Expert in project scoring and tracking
• Co-founder of IBW (Independent Blockchain World), founder of DAO MBA (Masters of Blockchain Administration), CIO Cellframe.net
• Head of International Communications at Colibri Group
• Partner of Ethereum Moscow
Work experience: Hewlett Packard Enterprise (projects Nokia, Alcatel-Lucent, Shell, Shire, GEA, Becton Dickinson). Technical specialist and blockchain evangelist technologies from Microsoft, Accenture and IBM, Ambisafe (Silicon Valley), Aurora Blockchain Capital. An advisor with over 20 successful projects.
Held and participated in more than 300 largest events around the world in the last 3 years. The organizer of interviews with industry leaders. The most recent interviews include an interview with CZ Binance and an interview with Brock Pierce.
First of all, I am madly pleased that the energy and the message I bring to people are returned to me in the form of gratitude and partnership offers from all over the world. Colibri Group and Coindar are a great team. But what is most valuable is that this team is ready for productive, hard, and interesting work and also has one of the most powerful analytical bases in the field of crypto-events. We have teamed up in a synergy of competencies and workflow to complement each other and provide the industry with the best solutions and highest quality services. In this cooperation and collaboration, I see the enormous value of our partnership. To a long way…
Sergey Sevantsyan,
Blockchain evangelist
Partners of the blockchains of the consulting company Colibri Group are: Algorand, Republic, ARPA, Waltonchain, CyberVein, Bingbon and other popular projects and media resources.
More about the cases of Colibri Group and Sergey Sevantsyan:
We have set ourselves high goals to be the first in our business to use well-chosen resources to deliver a wide range of opportunities. We're distinguished by the highest quality, speed and maneuverability, competence, and diligence in our operations, as well as an overwhelming desire to participate in building a strong, global high-tech infrastructure both in Russia and around the world.
It's difficult to single out any specific areas in which technical progress in particular Blockchain has a specific impact, as it covers all areas and unites us into one single, rapidly growing network. All of us are the strongest engine of technological progress and strive to make our world more comfortable, safe and intelligent with a wide range of opportunities for everyone. This is our mission and goal. Like Colibri, we're working in many areas, attracting more international partners, technical resources, and implementing the most friendly products.
We are waiting for you at all our events and thank you for your regular support!