On the Way to a groundbreaking $1 million in 2025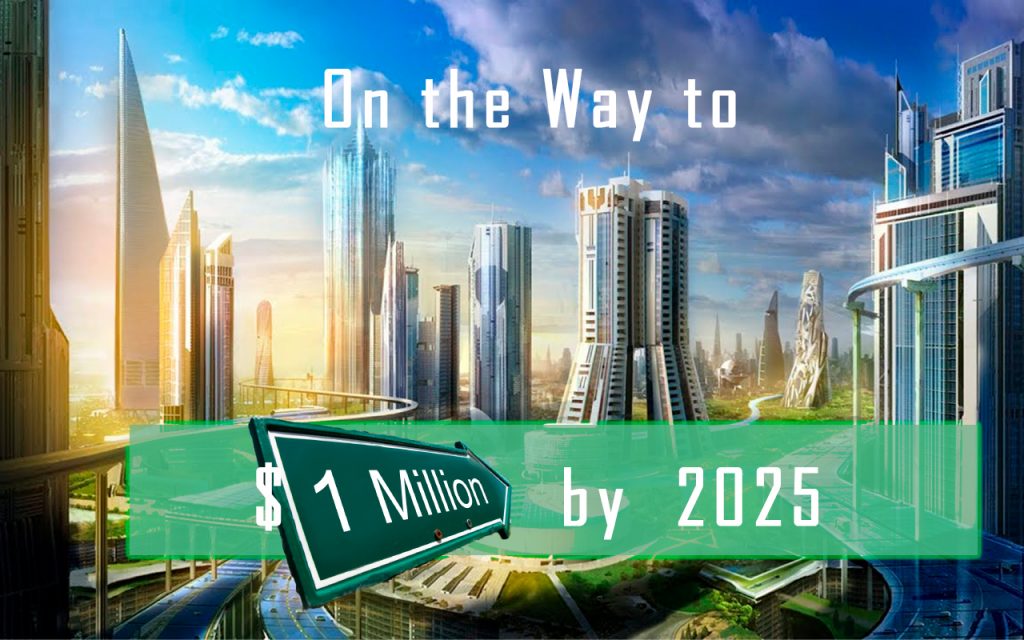 Read on how you can profit massively from the upcoming Bitcoin Halvening
Fast-forward to 10 months from now, a notable event that affects the price of bitcoin and other crypto products, in general, is going to take place. The "Bitcoin halvening."
It can be said that the impact of 'halvening' on bitcoin price isn't an instant one; rather, it is a gradual process with a significant result every four years. The 4-year anti-inflammatory strategy was developed by 'Satoshi Nakamoto' to act as an indicator for an upcoming rise in price.
After the launch of bitcoin in 2009, 2012 witnessed the first halving, followed by 2016, and now, we look forward to the 3rd bitcoin halving.
Sequence to this crypto analyst, PlanB, has designed a pattern that proves the coincidental increase in bitcoin price that takes place the subsequent year after halving. His model is unique, in that, it has been able to establish a 99.5% accuracy over the years.
Therefore, if we would go by PlanB's pattern, then, we should anticipate a record-breaking $100,000 by 2021, and possibly, $1 million at the end of 2025.
What is Halvings and What significant Effect does it have on mining and price of bitcoin?
The bitcoin inventors designed a system known as 'Proof of Work,' which offers a decentralized network that determines incentives and who receives the benefit. It is a kind of software the rewards each user for participating in the bitcoin' mining.'
However, to create a sustainable mechanism that will manage this system efficiently, especially against inflation, Satoshi decided to design a 0.5 reduction in the incentives that were given to miners after mining a total of 210,000 blocks. It takes about 4 years to mine 210,000 blocks completely.
It merely implies that for every four years, there would be a 50% slash in the amount miners receive. During Bitcoin's inception in 2009, it started with 50btc incentive; and by 2016, it was 12.5; in 2020, it is likely to be 6.25. The impact of this 'halving' on miners is that it will result in an exponential rise in the cost of BTC since most of these miners invest some resources in carrying out this operation.
So, by reducing their incentives, they'll have to increase the price in BTC to cover for the reduction.
INVEST IN BTC BY TRADING WITH THE HALVENING CYCLE
There is what we call the halvening' bull and bear cycle,' This is what most smart investors use to predict the perfect time to invest for a better ROI.
In 2017, when bitcoin price rose, as a result of the effect of halvening that occurred in 2016, many traders decided to invest. However, they ended up losing on their investment because they failed to utilize the 'bull and bear cycle.'
If we would leverage on PlanB's strategy, then there is a possible margin trading opportunity for miners and traders to explore. It is a sign that the price of bitcoin will go high by 2021.
There are platforms to explore these margin trading opportunities. Notable among them are PrimeXBT and BitMEX. Margin trading has received more participants in 2019 due to the improvement in crypto after a drop late 2018. However, these traders have decided to implement advanced strategies that would help them to make profits regardless of the trend in the market.
Finally, it is pertinent to note that, lately, there has been positive speculations surrounding the crypto market, especially with the anticipated launch of Facebook's Libra. Nevertheless, with the current association between scarcity and market value, there is a clear indication that bitcoin is gearing up for another record-breaking increase.