Bitcoin OX Now Supports TRON and BitTorrent TRC-10 Tokens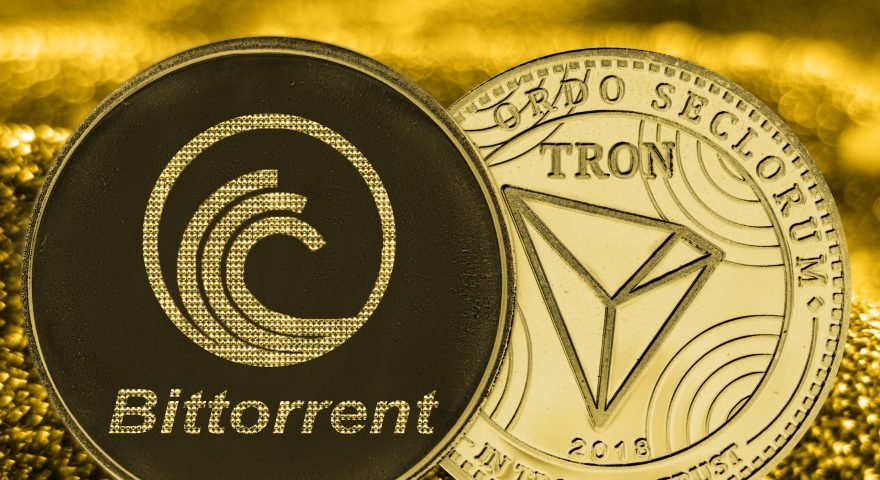 We are roughly ten years into a revolution. A tech revolution and blockchain is here to stay. And we have reasons to believe. Myriads of reasons to. Governments are in and when leading agencies do their leg work, discover benefits and give the green lights, barriers do melt. Japan, Singapore, and several Asia countries are forging forward, taking their services to the transparent blockchain for better service delivery benefiting the suffrage. It has been demonstrated that blockchain as the underpinning technology is unrivaled when it is used in voting and several applications like Bitcoin, Tron, and Ethereum are opening up the sphere, opening the taps of infinite possibilities.
Need of not Just a Cool Wallet
Even so, we must acknowledge that the technology is still at its infancy. At this stage it is common for projects—some with a clear mind of making money while others keen on contributing to the network to flow in and as they say, push the technology forward.
Part of this "development" is not just about channeling monies through initial coin offerings –where regulators have their microscopes at the untested but controlled alternative in Initial Exchange Offerings—from where Binance is trailblazing, but by contributing code to open source wallet start-ups creating safe havens for your private and public keys.
By now, and we have a piece describing what a crypto wallet is, you know that your digital purse, or simply wallet, is but a piece of code. Design language varies but at the end of the day, it must be functional, easy to use via an intuitive user interface, cool in a functional way and above all, secure. Secure not for the firm's reputation but for the end user who trusts their work. Many firms claim to deliver what they outline but few are battle tested failing to wade through the rigors demanded by the community.
Bitcoin OX Filling a Gap
At the time being, Bitcoin OX is up to the task. As a multicurrency wallet, it supports several high-volume, liquid coins in Bitcoin, Bitcoin Cash, Litecoin, ETH and NEO. But, there is movement. Remember, as we said, the crypto space is home to more than 1,500 different coins and each demand special code, a dedicated team, and infrastructure for efficiency, security and unrivaled user experience. In the path to complete synchrony with the market, Bitcoin OX now Tron and automatically BitTorrent's BTT. And the decision to nod was simple.
The community is demanding for safe storage of the world's 11th largest crypto assets and BitTorrent's BTT. It is no secret that after the last successful IEO, the resulting tokenization and subsequent listing at Binance did draw demand for BitTorrent. Prices did rise, more than tripling days after listing. While most wallets—mostly established exchanges like Binance and Bittrex, do support BTT, few wallet providers offer the same.
Obviously, there is a gap to be filled and Bitcoin OX is one of the few wallets where supporters of "tokenizing the world's largest decentralized file sharing protocol" can store bits of the world's largest torrent site advancing Tron's objective in BTT. Aside from this core objective, BitTorrent (BTT) is special in that it is one of the popular TRX-10 tokens operating off the scalable and fast Tron's platform.
Support for Tron
As it is, it is common knowledge that Tron is a world's leading platform and better capitalized too. Data streams from Newconomy Media reveal that the network's native currency, TRX, has a market cap of $1,750 million and daily volumes exceeding $420 million. Drawing this is what Tron, the Tron Foundation and Justin Sun are advancing.
Tron aims to be "one of the largest blockchain-based operating systems in the world" and as they move towards their goal, the network developers are fronting a platform with high throughput exceeding Ethereum and Bitcoin, a scalable network allowing deployment of different application without bogging down the platform and a reliable platform where these dApps can operate round the clock without downtime.
Apart from this, they have a virtual machine that is compatible with Ethereum's projects can migrate at their own volition towards a high-throughput, secure and scalable environment full of incentives as Tron Arcade and many other promotions for examples.
If we add that to development, partnerships and source code upgrades readying the platform for institutional grade investors as well as increasing the capacity of the network via Sidechains and Cross-chain capabilities via Sun Network, TRX listing at Bitcoin OX is indeed timely.
And What about BitTorrent (BTT)?
Meanwhile, the inclusion of BitTorrent (BTT) isn't rocket science. As mentioned above, the demand of the coin remains high after the successful listing at Binance and another secondary market after Jan 28 IEO. Although there are accusations of whaling and other tactics which were interpreted as centralization attempts, the fact that BTT is a utility token based on the Tron blockchain and adhering to the TRX-10 standard mean that any wallet that supports TRX do automatically support any TRX-10 token like BTT.
Even so, what is attractive is the value proposition behind BitTorrent—which was acquired by Tron Foundation is a deal exceeding $120 million. Firstly, BTT is based on a platform that has been in existence for more than 15 years after launching in 2004. In fact, we can authoritatively say, BitTorrent was the first global, peer to peer file sharing network albeit without coin. Secondly, it is BitTorrent roadmap that is exciting.
The network has more than 100 million users spread across 138 countries. To drive their point home and highlight what this means, the founders say the network's coin, BTT "enables blockchain mass adoption." Inc confirms this assertion because "one of the notable developments taking place in the cryptocurrency field is TRONs recent purchase of software company BitTorrent. Together, they share a vision of a decentralized, barrier-free internet." Part of this road map is BTT successful air-drop to all TRX owners facilitated by leading exchanges including Binance and Bittrex.
To Summarize
Therefore, as we can see, Bitcoin OX supporting Tron and BitTorrent's BTT is a well-calculated move that would rid users of wallet hopping. All storage operations can be done conveniently and securely in one rated and vetted portal where the end user's objectives are prioritized with the full knowledge that private keys and similar is under control and can be proved.