Latest Product From Bitcoin OX May Change The Way We Trade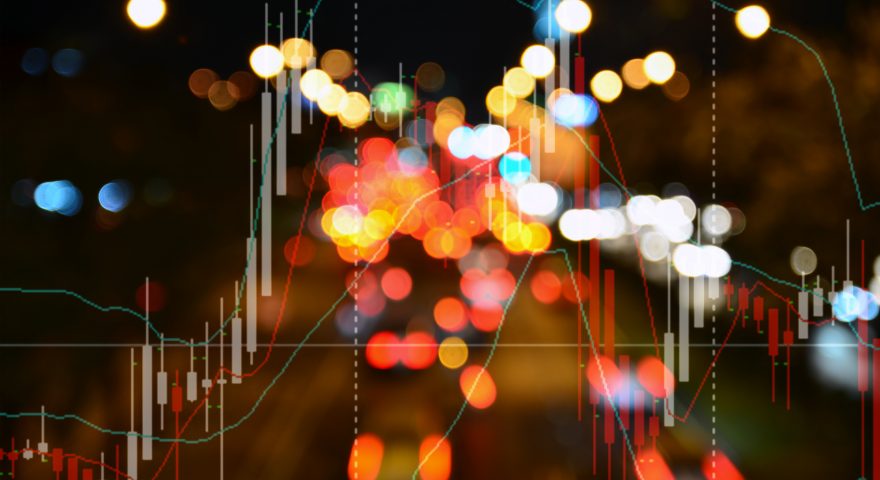 Over the past few days, Newconomy readers have been able to get more information about the promising startup called Bitcoin OX and its wallet features. Bitcoin OX intends to be the world's powerful blockchain wallet for the future. This is because of certain structural and technical aspects that make it stand out. It's completely free, supports multi-currencies and offers full access to xpub, xpriv, seed, and addresses.For instance, Bitcoin OX wallet has a design that seeks to "combine different wallet functions and serve as a multifunctional tool". The wallet is easy and practical to use and has excellent support.
Bitcoin OX has also incorporated the GNU General Public License (GNU GPL) free software, which allows its users to run, study, share and modify the software.
Although Bitcoin OX wallet has already reached a steady rate of development and application, the development team, which consists of IT and math experts, has continued to work on new features and completely new products, as Bitcoin OX will launch the new service soon.
As revealed by the company, the team is working on developing an algorithm for traders to provide them with accurate forecasts of price in the short-term timeframe. The targeted markets are cryptocurrencies, commodities, and forex.
The latest product uses historical data, which are analyzed through the application of different math techniques and models with a goal to predict future prices during the following trading week. The algorithm combines more than 200 different forecasting models to come up with a correct price prediction for a specific asset.
Prediction and Asset Management
Its application will definitely help investors to better predict future trends. While traders today mainly use conventional technical analysis, the Bitcoin OX-developed algorithm combines different elements of the trading process to provide investors with as much reliable information as possible in order to predict the change in the market trend.
The development team is currently working to increase the speed of its algorithm and to develop support to trades on an hourly basis as well. The idea is to also incorporate this feature into an app, so that the users can get these pieces of information online.
Bitcoin OX future also plans to include incorporation of ERC-20 coins into its payment options and release of in-app payments.
One frontier in the Blockchain realm that is often underrated is asset management. This is because blockchain has distinguished itself from Bitcoin on this basis.
Following the success of Ethereum, blockchain platforms that succeed today invest in this sector. Bitcoin OX is no different because what better way to be the world's powerful blockchain wallet? Accordingly, Bitcoin OX has a sophistication and versatility that is unmatched in the cryptocurrency sector. This versatility is a big part of the dynamic wallet.
Andrey Osin from Bitcoin OX talked of how this one-of-a-kind wallet improves operations at the Newconomy conference. One underrated part of this project is that it can create forecasts for all kinds of assets performance, including cryptocurrencies, stocks, and gold. This is from the data they collect, combining different approaches, like machine learning and hypothesis approach, to improve accuracy and find data patterns.
Here you can see some examples of the prediction analysis patterns:
Joerg Molt Perspectives on Bitcoin OX
Joerg Molt, who states that he is one of the founders of Bitcoin and later Satoshi School, is a Bitcoin OX believer. This opinion, quite impressive on its own, has basis in fact and technical analysis. As part of the ongoing Newconomy market challenge, Molt gave an interview to Blaine Gates to affirm his position.
To him, Bitcoin OX is a dynamic, secure and multicurrency wallet. As a matter of fact, Molt rates it as one of the best three projects in the entire conference. In a general overview of the wallet he stated as follows:
''Everyone is looking for a wallet which is high security and on the other hand many people look for a multicurrency wallet. So…Bitcoin OX has a lot of interest because of multi signatures…you can keep your own keys and recover the wallet each time…''
Essentially, Bitcoin OX has features bring together the best of both worlds. More often than not, a project with top security falters on convenience and vice versa. Molt here is highlighting the point of Bitcoin Ox not only as a secure powerful wallet but also versatile.
This simplicity is ultimately going to take Bitcoin OX far.
'' I see it as a clear and simple wallet which you can understand without any technical background. I see it as a wallet with a lot of upsides because of compatibility with a multiple systems.''
Joerg Molt, in summary, gave Bitcoin OX a resounding endorsement. This is a wallet for the future since its design brings inherent advantages to the blockchain space.
Conclusion
Blockchain technology has come a long way from the days of being limited to cryptocurrency. At the moment, it is the new frontier of a lot of features of finance and business. Cryptocurrency platforms like Bitcoin OX that give a lot of these possibilities stand a great chance of success. This is both in the near- and long-term future.
Bitcoin OX is a showstopper at the Newconomy conference for all the right reasons. It is a platform that solves real-world problems at the same time retaining the ideals of blockchain technology. It is for sure a project destined to conquer the wallet industry. The future is definitely exciting.