How To Successfully Use The Bitcoin OX Crypto Wallet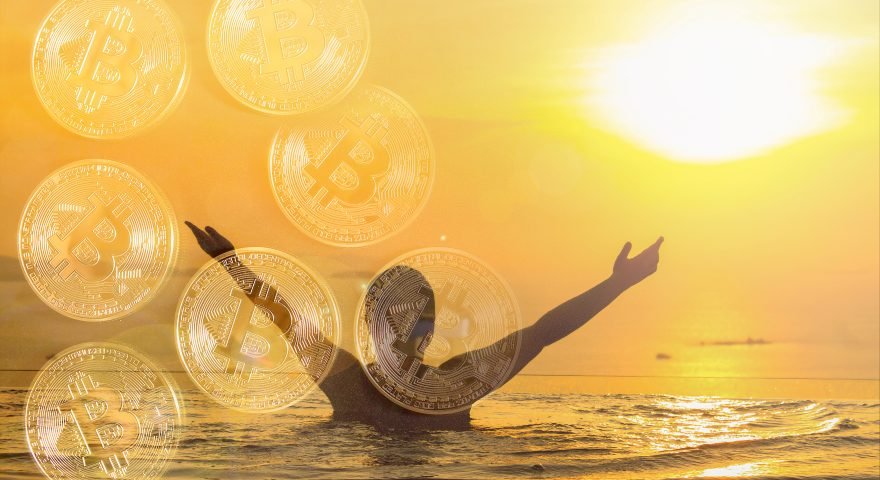 A cryptocurrency wallet is an indispensable accessory when executing cryptocurrency transactions. Indeed, the security and accessibility of your wallet are definitely contemporaneous to the existence of your digital assets. There are many wallet options available just like would be for any product in a competitive market. This means that depending on user needs, a few options will always stand out in this domain. One such wallet is the Bitcoin OX wallet.
About Bitcoin OX
Bitcoin OX is a state of the art invention with the aim of becoming the world's powerful blockchain wallet. This is because Bitcoin OX provides users with a secure decentralized storage service which also happens to be literally free.
Bitcoin OX is simply an interface which enables you to securely store your digital assets. Notably, the platform developers don't have access to your account as only the private key owners have that capability. Besides, you also enjoy the convenience of privacy as no personal information will be availed on a public blockchain. Privacy is enabled through the use of an encrypted private key. They ensure none of your personal information is at the disposal of unscrupulous third parties as they act as some sort of personalized passcode.
This power also comes with responsibility. After all, Bitcoin OX cannot recover your funds if you happen to reveal your private key to a third party. Transactions on the blockchain are also irreversible and immutable. This means that you have to be careful with private keys and also when making transactions. Nonetheless, there is a recovery phrase but this is only under your control.
How to use Bitcoin OX
First things first, Bitcoin OX is a free wallet. This means that the setup of the wallet and even receiving coin into your wallet won't cost you a dime. The only charges come in when you send coin and the rates are low only to pay miners.
Bitcoin OX is remarkable for its simplicity and user-friendliness. The standard way to utilize the platform is to access the app on Google Playstore but you can also find it on Apple store:
Search the app on Playstore (Bitcoin OX).
Install the wallet on your Windows, Linux or Android device.
Complete the set-up process including having private keys and recovery phrase to assist in the event of loss of a device.
You can then send specific amounts of supported coin to the wallet. Receiving the coin is free and simple and you should see the updated balance instantaneously.
Take the necessary precautions to avoid sharing your private keys with third parties. Without these, you literally have no control over your wallet.
At the moment, this wallet supports Bitcoin (BTC), Bitcoin Cash (BCH) and Litecoin (LTC). There are plans in the pipeline to add the likes of Bitcoin Gold, Bitcoin Cash SV, Ethereum, Ethereum Classic, and ERC-20 Tokens like Binance Coin.
Let's then look at some of the features that make this wallet lucrative:
Bitcoin OX features
Like every invention out there, the features really are what catch the eye of investors. Similarly, Bitcoin OX comes equipped with a lot of add-ons that will make it a force to reckon with in the crypto space. They include:
Bitcoin Ox has an excellent repertoire as a versatile wallet because it offers full access to xpub, xpriv, seed, and addresses. This variety boosts your operational capabilities making life easier. The capabilities mean that the wallet is efficient and the user can expect no glitches is using the wallet.
The wallet can support Bitcoin Improvement Proposal (BIP) 39 for Mnemonic code. This feature makes the compatible, Heuristic Deterministic and you can easily recover your wallet thanks to the passphrases which you can back up.
Private keys ensure that the wallet is very secure because not even the wallet developers can control your digital assets. Besides, the user gets to enjoy Hierarchical deterministic address architecture for increased transaction privacy.
Bitcoin OX has remarkable ease of use. Besides, it comes complete with fiat currency conversion rates saving you time. This is actually pretty high on the interests of a lot of users because the best solutions a lot of times turn out to be some of the simplest.
Last but not least, the wallet features a single code base across all devices. This is efficient because it ensures rapid integration of new features across all versions and devices with minimal individual customization
Other Features
There is QR support meaning you can easily send or receive payments without copy pasting or manually writing addresses. Addresses are notoriously cumbersome and Bitcoin OX makes this convenience possible.
A convenient user app is in the works to increase ease of use and create the perfect conditions even for mobile phone users. It goes without saying that mobile phone usage forms a critical component of day to day lives for Billions. No serious wallet platform would be possible without tapping this market. The app will facilitate easy exchanges, deposit, and withdrawals. Additionally, you can buy and sell services better by using this option.
Multi-crypto wallets using one or multiple seeds.
Excellent support which includes multilingual capabilities. Add that to their track spending feature from a watch-only account and supervision has been simplified.
Supports GAP limits suitable for big wallets.
Conclusion
Bitcoin OX is a wallet with a difference. In a market filled with differentiated and complex options, something simple yet of utility value might just do the trick. This is because the development team has clearly put together a strategy aimed at optimal performance and meeting market needs.
Accordingly, the unique structure of the Bitcoin OX project ensures that this platform will be a fully-fledged ecosystem that caters to client needs. This has to be it for both investors and wallet users. This is why it is fair to expect this project to have a solid future as adoption grows.