How To Claim GAS On NEO with Bitcoin OX – Best Ways To Earn Free GAS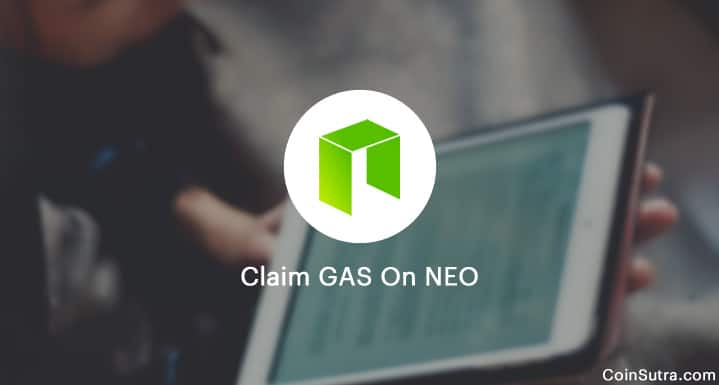 Just as a precursor of what lies ahead, we are going to begin this by gems from John Wooden. A while back, this player said we shouldn't let making a living prevent us from living life. His comments, no doubt, cut across the board and while many can draw inspiration and "live right", traders and investors searching for profit can use his words to realign their investment plans and focus on what truly matters.
Passive Income, Anyone?
As we know, space is growing and fuelling wild swings of crypto assets. Although Bitcoin's liquidity is always on the rise as investment flow deepens the market thereby stabilizes prices and the volatility reduces, still daily trends fluctuate depending on sentiment not forgetting the hype element.
All the same, this doesn't deter determined traders keen on clipping the market by whatever means. Trading as we know is one method through which skillful traders can turn consistent returns thereby living a decent life. The arena is even getting better with different platforms launching and proposing different offers that attract capital to space.
However, aside from trading, there is a chance of living a stress-free life away from the ins-and-outs of day trading. Many have registered triple-digit gains or more just from holding or staking—applicable for assets allowing for dividends. Holding as we know takes grit and expert holders are unconcerned about stomach churning drops or regulations or simply any fundamental event that affects prices. Adoption is their bottom line and for early birds, they are likely sitting on piles of millions.
Introducing NEO
But what if we tell you that there is another, and even superior means of earning free money passively? Passive income is the result of time well spent. As time is gold, passive income is what separate pretenders from the real wheeler-dealers in finance. Passive income is gold that only adds riches to the ultra-rich. Good news is, Bitcoin OX supports NEO and NEO do reward their loyal supporters through GAS. For the greenhorns, NEO is an alternative independent network that has been unfairly described as "Ethereum of China". That is not true. NEO founders, like most liquid coins, have a plan and are working through the thickness of increasing competitions and falling market prices towards being a future leader desirous of creating smart economies, blockchain identities and smart contracting.
More About Gas
Powering their network is NEO, the native currency—like Ethereum is to ETH. What sets NEO aside is the worth of their dividends in GAS. GAS, like in Ethereum, is used to pay for smart contract fees within the NEO ecosystem. Its value is therefore dependent on demand mostly from the number of dApps launching on the platform and activity of those dApps.
However, unlike Ethereum, staking NEO within a certain period, a feat possible in our Bitcoin OX wallet, translates to crypto dividends currently set at 2.8 percent per annum. Staking and dividend payment are thanks to NEO's Delegated Byzantine Fault Tolerance (dBFT) consensus algorithm. At prevailing rates, the monthly staking yield is around 0.23 percent which is not bad when NEOGAS is changing hands at $3.109. To ease mathematics, holders with their NEO stashed in Bitcoin OX will earn $3.11 per year. During this time, seven GAS tokens will be generated for each NEO block generated. These tokens are then equally distributed to each and every NEO holder. From NEO architecture, each block is validated every 21.3 seconds. At the moment, there is 86,064,884 GAS in circulation out of the 100 million from total supply.
How to Claim GAS and Earn Passive, Free Income
The question now is how do you claim these "GAS" rewards? Like we said above, you will only earn GAS if you own NEO. Rewards, on the other hand, depend on the NEO block generation rate and that depends on network activity and active nodes. Here is when it becomes tricky for some and we would like to clarify and even sound an alarm. You can buy NEO at any of your preferred exchange but don't hold them there. Yes, you can send them to a hard wallet where you have full control of your asset's private keys.
Alternatively, you can store them a secured, functional, practical and trusted wallet rated by the Blockchain community. Vet this wallet provider by their openness and trust they garner from the community, multi-currency support and security measures in place. If you can buy NEO from these wallets thanks to their effort of availing payment channels or even integrating with bank cards, the better. The bottom line is to first make an effort and deposit your NEO.
After that, this is what you have to do. Remember, you have the control over your wallet and in case of difficulties, Bitcoin OX team is always there to support:
Download, install, open and accept terms and conditions of the Bitcoin OX wallet
Create NEO wallet but before you begin to use, create a 6 digit PIN and save the 12-word passphrase for recovery as this is an HD wallet.
Deposit NEO.
Refresh your wallet to confirm the deposit.
To claim GAS, simply tap labeled "claim". You will be prompted to enter your password. If there is enough build up of NEO GAS, you can reclaim at an instant
Thereafter, you will see the amount of free GAS in the balance section.
To cap this up, Bitcoin OX has the interests of the end user first. The platform is easy to use and that is perhaps drawn from all the lessons the wallet's developers have seen and improved on over the years. Not many wallets do support NEO neither will they wish to redistribute GAS crypto dividends as required. With Bitcoin OX, the wallet holder is guaranteed of security and complete ownership of the asset. There are no two ways about it. Everything has been condensed and it's only a matter of when before wallet brings on board banks allowing their customers to purchase any of the supported coins off this ramp.