Collect cryptocurrency in augvented reality App Aircoins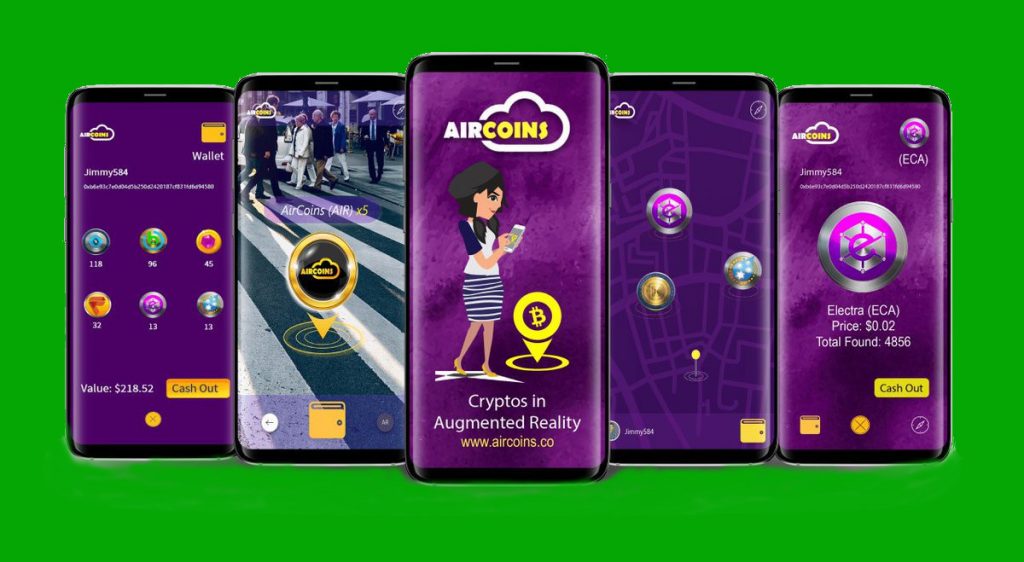 The development of the peer-to-peer (P2P) payment and cryptocurrency Dash now takes on a new stride with Dash Core Group. The US-incorporated leading company has now partnered with virtual reality (VR) app Aircoins for improved customer experience. This development is basically to cater to its users to have a smooth and enhanced experience in an augmented reality (AR) environment. While the environment gives users comfort in their transactional endeavors, it further makes it easier for users to navigate through hunting, collecting, and sending Dash cryptocurrency to places of interest to them.
Commending the initiative after the announcement, Ernesto Contreras, the business development manager for Latin American at Dash Core Group applauded the ease it brings to users. He said the partnership with Aircoins would open new markets for Dash, hence, showcasing a new stance which explores trading in an augmented reality (AR) environment.
"As interest and adoption around AR and cryptocurrency continues to increase, merging the two through a fun game is an exciting step for both technologies," Contreras said. "AR is poised for exceptional growth, and together, Dash and Aircoins are primed to engage users along that journey."
Aircoins is an AR app that rewards users and their activities with cryptocurrency. Due to the circulation of coins in the economy for market players to locate and utilize, the app aims to bridge the gap closely. The app aims to bring the world of cryptocurrency to the doorstep of the masses appealingly and interactively.
What is the right thing all about, you ask? Well, as a new user, a random drop of coins, including Dash, will be yours when you download and launch the Aircoins app. And to further bring this close to you as a player, you can collect these coins with your phone, serving as an AR tool and medium. Another exciting thing that comes with this is that, as a user, you can transfer these Dash coins to a Dash-enabled crypto wallet using the InstantSend feature. While you enjoy the benefits that come with the Aircoins App, there are ongoing plans to allow you to exchange other coins you collect in the app into Dash.
"The Dash protocol is a perfect fit for retailers and cryptocurrency users because of its low transaction fees and InstantSend feature," said Emal Safi, CEO, of Aircoins. "Aircoins layers geolocation, gaming, and augmented reality to make rewards and using Dash fun and convenient while providing an interactive experience. These innovations in technology create new payment and advertising opportunities as we drive foot traffic to retailers and merchants."
The withdrawal gateway has been made a smooth ride for you. To enhance withdrawal on the Aircoins app, full Dash coins will be easier for you to find and also made accessible for global usage. Cities to start with include New York, Amsterdam, Bangkok, and Medellin while other locations will be announced at a later time through Dash and Aircoins social channels.