Bitcoin OX Will Transform Coin Trading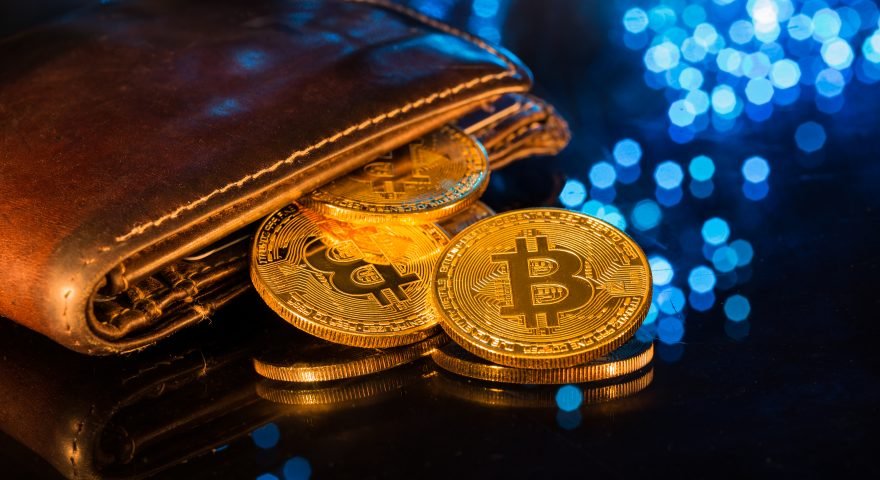 Bitcoin OX is taking the crypto world by a storm. This innovative project is quintessential innovation as it ticks a lot of boxes. The wallet space was in need of simple and effective solutions. Bitcoin Ox has a repertoire to match the market needs.
It may sound presumptuous for a wallet development team to give it the accolades typical of some projects around. However, when seasoned experts chime in and echo the same, it definitely carries more weight to it. This is because such experts bring in undeniable objectivity and impartiality to the debate.
Bitcoin Ox also goes through this refining process by the day. Open source technology is available for analysis and various experts have had their take on what makes this wallet unique. The features that define Bitcoin Ox form the basis of this categorization. Let's take a look at the trading market then Bitcoin Ox remedies.
What does the market need?
Cryptocurrency wallets like every other set of products in a market come in different specifications. Indeed, it is a fact that no single wallet can have everything everyone needs at once. This is because investors and users are sophisticated in different ways and come with their own requirements as to wallet features.
Nonetheless, there is arguably a common thread of needs that would cut across for most of the market. This is because certain quality and performance specifications are sure to generate user enthusiasm. In this regard, let's look at what a Bitcoin developer Joerg Molt had to say regarding Bitcoin OX at the recently concluded Newconomy market challenge. Molt is the founder of Satoshi School as well. Molt gave an interview to Blaine Gates and stated as follows:
''Everyone is looking for a wallet which is high security and on the other hand many people look for a multicurrency wallet. So…Bitcoin OX has a lot of interest because of multi signatures…you can keep your own keys and recover the wallet each time…''
To him, Bitcoin OX is a dynamic, secure and multicurrency wallet. In general Bitcoin OX got pretty favorable reviews from the experts at the conference. Moreover, he touched on Bitcoin Ox's simplicity and compatibility.
Molt believes that Bitcoin OX is a simple Bitcoin wallet that anyone with little technical background. This is a great asset for the wallet in terms of potential market pool. In this sense, Bitcoin OX is an easy choice for many. The wallet enables an investor to have a convenient, real-time tool for tracking their investments.
Specific Features That Make Trading Especially Efficient
Bitcoin Ox offers great security for an online wallet. Since launch, there have been no reports of security breaches and this is likely to be the case for good. In the world of crypto wallets, there is no two ways of going about it. A vulnerable wallet is simply a sitting duck with lethal hackers and thieves picking their shots. In this sense, it is paramount to have a wallet that prioritizes security. With this, a user can actually get to worry about their next investment rather than the safety of their assets.
The wallet offers remarkable ease of use. Besides, it comes complete with fiat currency conversion rates saving you time. The ability to convert coin into fiat is an underrated aspect of asset management. This is actually pretty high on the interests of a lot of users because the best solutions a lot of times turn out to be some of the simplest.
The wallet is also excellent for asset management. This is because of a unique tailor-made algorithm that makes Bitcoin OX uniquely efficient for the trading process. These algorithms provide reliable information that enables a user to predict changes in market trends more accurately. As such, users have at their disposal a trade hack that is unique to this wallet. This is one feature that you can legitimately say enhances your trading capabilities. Soon, users will be able to export their transaction history and import Electrum standard seed.
The ability to forecast accurately cuts across all trading activities. This means that a user of Bitcoin Ox has better tools to create forecasts on all kinds of assets. This is not limited to crypto but also extends to stocks and even gold. All in all, the algorithm makes asset management easier and better.
Multicurrency support is another hallmark of a modern wallet. To this end, Bitcoin OX is right on cue with most major currencies compatible with the system. Altcoins are a significant force in the cryptocurrency space and it is important that a wallet not only support Bitcoin but also other coins. This is especially crucial for ERC-20 coins as they are quite numerous. Version 1.0.33 will be featured by NEO blockchain support. You can open or create a NEO account to view balance, transaction history NEO and GAS. After the launch of this version, you'll be able to send, receive and make payments with GAS and NEO or claim GAS for passive income.
Bitcoin Ox, in general, is a secure and easy to use wallet. The combination of these two possibilities is definitely great for market adaptability. As such, it is fair to project great market reception for this wallet in the short and long term.
Conclusion
The one thing that is constant in life is change itself. Bitcoin Ox offers a renewed dynamism and efficiency to the wallet space. Accordingly, the wallet is getting the attention it deserves from people at the highest level in cryptosphere.
In one sense, it is plausible to say that a strong project does not need the approval of seasoned experts to get recognition. That said, these opinions certainly don't hurt and only add to the repertoire of Bitcoin Ox. This is why this wallet will definitely transform the world of coin trading and associated services.