Bitcoin OX: Clients Needs Are More Important Than Geek's Ideology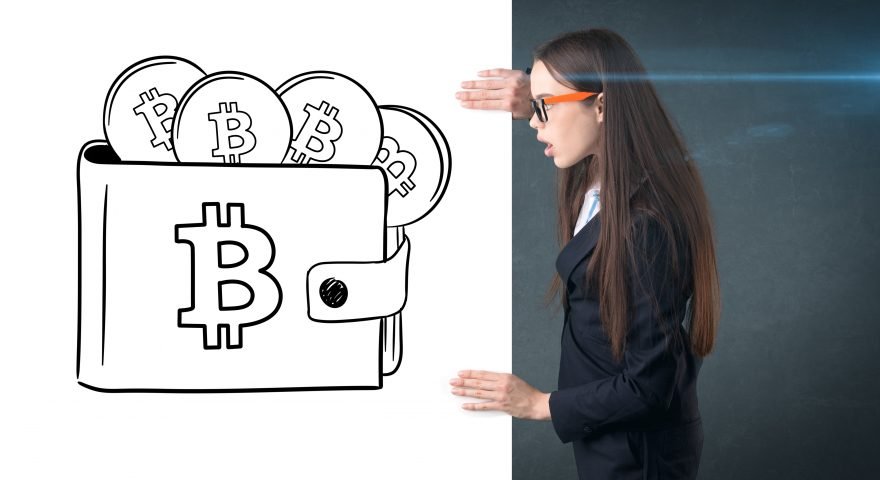 The advent of cryptocurrency brought forth an unprecedented innovation to the world of finance. It goes without saying that this innovation necessitated additional services that require a precise understanding of the coin market.
Wallets, particularly, are an indispensable part of the cryptocurrency market. This fact makes the industry ever more versatile and keen on the best services always. Cryptocurrency is an idea, and undoubtedly a radical one at that. However, any optimism of Bitcoin taking over as a true world beater hinges on the ability to solve real problems with simple solutions.
Naturally, the underpinning tenets of the cryptocurrency field cannot be undermined. This is because the core concepts like decentralization and peer-to-peer mining are efficient and revolutionary. That said, the market is most interested in the actual performance of any cryptocurrency solution.
The same extends to cryptocurrency wallets. The cryptocurrency market is dynamic and any new innovation has to be scrutinized on precisely these grounds. Any new development is, therefore, an untested raw material and only the rigors of client and market needs can truly ascertain its usefulness.
Accordingly, one such development is the Bitcoin OX wallet. A cryptocurrency wallet, as you would guess, is simply a place to store your digital assets. However, there is a varied range of wallets and for the appropriate reasons justified. Bitcoin OX is a relatively new development with a difference. Let's look at whether and how this wallet performs on the criterion laid in the title.
Why Bitcoin OX
Bitcoin OX is a cryptocurrency wallet with the promise of being the world's powerful blockchain wallet. The wallet is a meeting point for pretty much everything you would want in a cryptocurrency wallet. As stated above, the wallet industry is terribly important to the coin space and any better solution is definitely welcome in this space.
In the same vein, Bitcoin OX seeks to combine different wallet functions to arrive at differentiated solutions rather than just specific ones meant for certain kinds of users. Naturally, this has helped Bitcoin OX have some traction in its relative infancy. The wallet comes complete multi-lingual, supports Bitcoin, Bitcoin Cash and Litecoin; coins which we can say are pioneers in this burgeoning space.
Additionally, you get a truly fair deal since you don't subscribe to anything. The development team is equally ambitious with Excdev, plan to offer support for all ERC 20 tokens, Bitcoin Gold, Bitcoin Cash SV, Ethereum (ETH) and Ethereum Classic (ETH). Besides, the coin users will able to buy supported assets straight from their approved bank accounts and other payment gateways. This way, users can efficiently use this platform's unique features to achieve their needs. Let's take a more analytical dive into these features:
Some Functional Features
Bitcoin Ox is a versatile wallet in that it offers full access to xpub, xpriv, seed, and addresses. This variety boosts your operational capabilities making life easier. The capabilities mean that the wallet is efficient and the user can expect no glitches is using the wallet.
Supports Bitcoin Improvement Proposal (BIP) 39 for Mnemonic code. This means the wallet is compatible, Heuristic Deterministic and you can easily recover your wallet thanks to the passphrases which you can back up.
Personalized control of private keys since there are no copies on private servers means enhanced security for your digital assets. Besides, the user gets to enjoy Hierarchical deterministic address architecture for increased transaction privacy.
The wallet has remarkable ease of use. Besides, it comes complete with fiat currency conversion rates saving you time. This is actually pretty high on the interests of a lot of users because the best solutions a lot of times turn out to be some of the simplest.
The wallet features a single code base across all devices. This is efficient because it ensures rapid integration of new features across all versions and devices with minimal individual customization
Added Features
There is QR support meaning you can easily send or receive payments without copy pasting or manually writing addresses. Addresses are notoriously cumbersome and Bitcoin OX makes this convenience possible.
You can support multi-crypto wallets using one or multiple seeds without hustle.
Excellent support which includes multilingual capabilities. Add that to their track spending feature from a watch-only account and supervision has been simplified.
Supports GAP limits suitable for big wallets.
A convenient user app is in the works to increase ease of use and create the perfect conditions even for mobile phone users. It goes without saying that mobile phone usage forms a critical component of day to day lives for Billions. No serious wallet platform would be possible without tapping this market. The app will facilitate easy exchanges, deposit, and withdrawals. Additionally, you can buy and sell services better by using this option.
Conclusion
The development of wallet solutions that satisfy client needs is a necessity rather than a luxury. This market is one predicated on unique solutions and resilient innovation to keep ahead of the curve. Bitcoin OX is one such solution that puts emphasis on user-friendliness and satisfaction.
The Bitcoin OX development team has clearly put together a strategy aimed at optimal performance and meeting market needs. This means that the unique structure of the project ensures that the ultimate goal is to have a fully-fledged ecosystem that caters to client needs. This is a long term option for crypto-enthusiasts and investors alike. This is why cryptocurrency wallet space will never be the same as Bitcoin OX in the arena. Accordingly, this is a project to keep your eye on, not only to track adoption and profits but also as a model for client-oriented cryptocurrency solutions.