Ripple's capitalization has grown by $3 billion in two days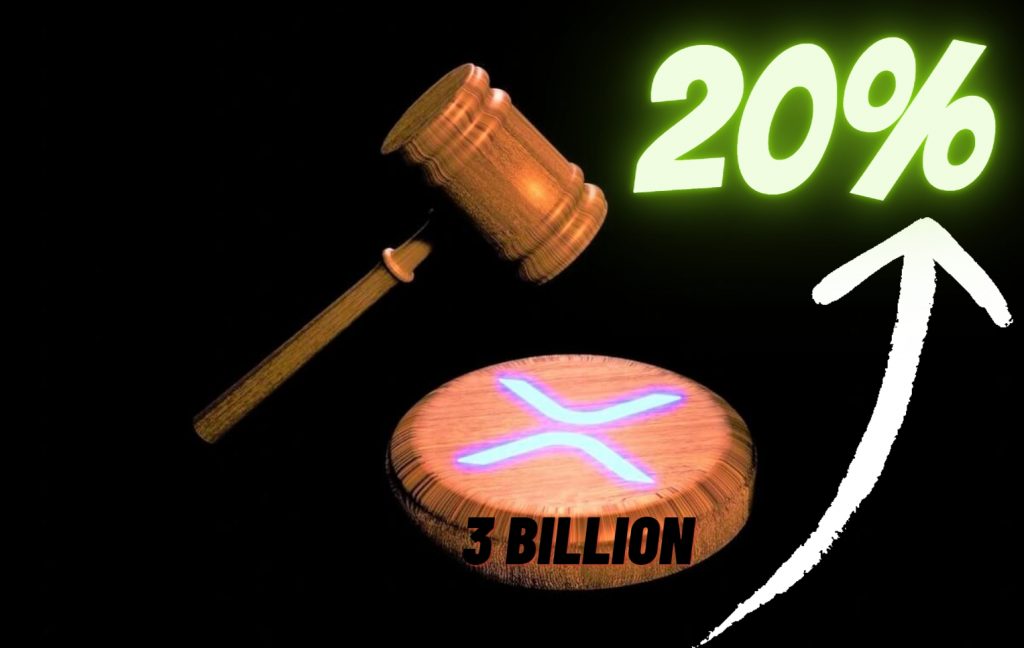 Altcoin has risen in price by 20%, while other leading cryptocurrencies have fallen in price
The capitalization of the Ripple cryptocurrency (XRP) increased by $3 billion in two days. On the morning of September 19, it became known that one of the most high-profile court cases in the crypto industry, the US Securities and Exchange Commission (SEC) against Ripple Labs, can be considered in an expedited manner. Both sides petitioned for this in court.
After that, the total market capitalization of the XRP token increased from $17.1 billion to $20.1 billion. According to CoinGecko, the price of the token rose by 17% from $0.34 to $ 0.4. On September 21, Ripple leads the top 100 coins in the cryptocurrency market in terms of profitability: the weekly growth of the coin rate was 21.3%. During the same time, bitcoin lost 4.5% in value, dropping to $19.2 thousand, and Ethereum fell in price by 13.7% in 7 days and is now trading around the $1.35 thousand mark.
Other leading altcoins are also showing a decline. BNB lost 2.5% in price, falling to $270, Polygon sank by 13% to $0.73, and Ethereum Classic fell by 17.9%, falling to $ 29. The total market capitalization of cryptocurrencies decreased by 6.7% in a week from $1.03 trillion to $960 billion.