Bitcoin and Ether are trading below the "maximum pain" levels ahead of a significant options settlement worth $2.7 billion.
According to Lin Chen of Deribit, a leading crypto options exchange, a substantial number of put options are currently in-the-money.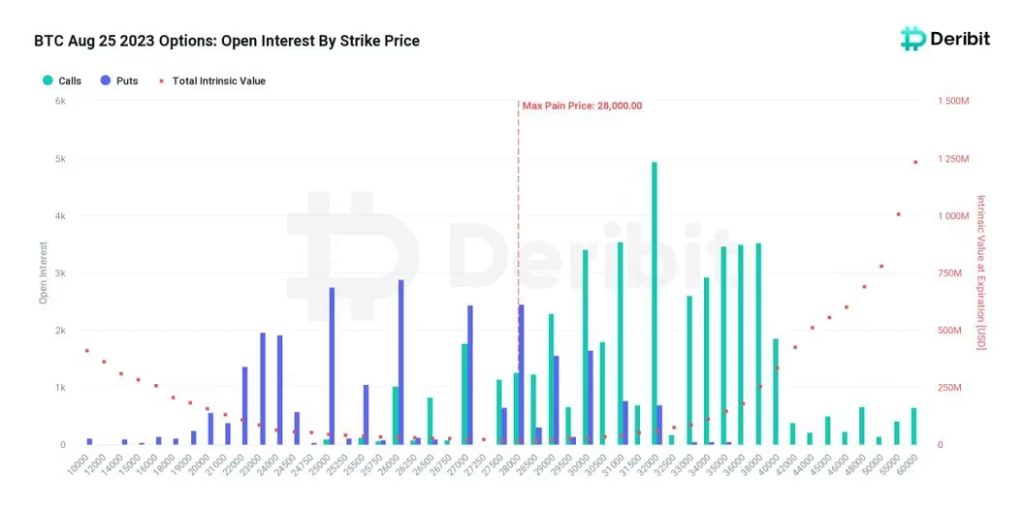 While both cryptocurrencies have seen some gains in the past 24 hours, their prices are still below the levels that would cause the most distress to the buyers of August expiry option contracts.
The theory suggests that writers or sellers of options may aim to push the spot price of the underlying asset towards the "maximum pain" level to make the options buyers suffer the most. As the options settlement approaches, BTC and ETH may trade closer to their respective "maximum pain" points.
After the settlement, these levels will become irrelevant. Deribit, which controls around 90% of the global crypto options activity, is set to settle the options contracts on Friday.
Buyers of BTC and ETH put options are expected to benefit from the expiry as many of them are currently in-the-money.